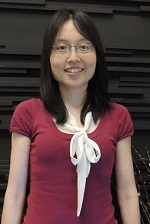 楊雅薇 副教授
---
學歷
美國雪城大學企業管理博士
Baruch College, City University of New York, M.S. in Applied Mathematics in Finance
私立輔仁大學金融研究所碩士
國立交通大學應用數學系學士
研究室
羅耀拉大樓SL231
經歷
95.8~100.5雪城大學金融系助教/講師
102.8~輔仁大學金融與國際企業學系專任助理教授

連絡方式

(02)2905-2723

任教科目
風險管理、財務管理、財務工程、投資學
研究領域
公司理財、公司治理、風險管理、不動產投資信託
---
學術成果
Bradford Case, Ya-Wei Yang, and YildirayYildirim(2012), "Dynamic Correlation among Asset Classes: REIT and Stock Returns," Journal of Real Estate Finance and Economics (SSCI), 44(3), pp.298-318.
Yin-Hua Yeh, Ya-Wei Yang, and Yuh-Ling Hsu(2014), "Misjudgment of Controlling Shareholder: Lessons from Financial Distress",Fu Jen Management Review, 21(2),pp.1-12.
Pei-Gi Shu, Yin-Hua Yeh, andShean-Bii Chiu,Ya-Wei Yang (2015), "Board External Connectedness and Earnings Management", Asia Pacific Management Review(TSSCI), 20(4),pp.265-274.
Yin-Hua Yeh and Pei-Gi Shu, Ya-Wei Yang (forthcoming), "How Insiders' Personal Incentives and Timeliness of Information RevelationAre Related to Their Sales Timing", Review of Pacific Basin Financial Markets and Policies (SSCI).