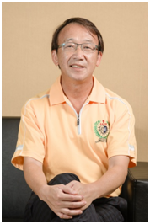 李宗培 副教授兼科技管理碩士學位學程主任
---
學歷
政治大學經濟研究所博士
政治大學國際貿易研究所碩士
輔仁大學國際貿易學系學士
研究室
利瑪竇LM310/羅耀拉大樓SL225
經歷
輔仁大學國際貿易學系系主任
輔仁大學金融研究所所長
輔仁大學管理學院副院長(現職)
臺灣土地銀行獨立常務董事(現職)
勝德國際獨立董事(現職)
日成珠寶(股)公司獨立董事(現職)

連絡方式

(02)2905-2060、3977

任教科目
投資學、財務市場均衡、期貨與選擇權、個體經濟學
研究領域
證券市場投資策略、期貨與選擇權市場之套利
---
學術成果
1.Bei-Ni Yan,Tsung-Pei Lee ."Mapping the intellectual structure of the Internet of Things (IoT) field (2000-2014): a co-word analysis" Scientometrics.2015-11-01.
2.Bei-Ni Yan,Tsung-Pei Lee." Analysis of research papers on E-commerce (2000-2013):based on a text mining approach"Scientometrics.2015-10-01
3.Lin, Yan-Ting, Gong, Shang-Chi, Lee,Tsung-Pei, "E/P Mean Reversion-Based Strategies for Investment Practice:Evidence from the Taiwan Market". Emerging MartketsFinance & Trade. Vol.48 No.1, 117-131 2012.Feb.
4.Hsieh,Horng-I, Lee, Tsung-Pei, Lee,Tian-Shyug, "A Hybrid Particle Swarm Optimization and Support Vector Regression Model for Financial Time Series Forecasting". International Journal of Business Administration. Vol.2 No.2, 48-56 2011.May.
5.Lou,Chen-Chi, Lee,Tsung-Pei, Gong, Shang-Chi, "Effects of technical innovation on market value of the U.S. semiconductor industry". Technological Forecasting & Social Change. Vol.77, 1322-1338 2010. Dec.
6.Lee,Tsung-Pei, Ho, Szu-Ying, Liu, Kuang-Che, "The Investment Strategy Analysis for Taiwanese Enterprises in Mainland China". Journal of Data Analysis. Vol.4 No.6, 171-198 2009.Dec.
7.Chien-Shan Han, Tsung-Pei Lee , Chun-Hsien Tu, "Informed Trading and Information Revelation in Stock and Option Markets". Fu Jen Management Review. Vol.16 No.3, 1-22 2009.Sep.